Two men from Piedmont who thrive as rock and rhythm and blues artists could also be considered philosophers of music. The intensity of their sound on stage is matched only by their passion for the role of music and its impact on humanity.
The search for musical perfection underpins their performances.
April 20 they will release their first album, entitled "Kingdom From". It will be available on Spotify and iTunes.
The exceptional talent these men possess seems secondary to how they consider their craft and commitment to be the best. They know very well that such intensity is essential to obtain artistic and financial recognition.
But in the end, their philosophical ideas about music are above success. The music reflects their emotional and artistic core.
"I believe that artists fulfill a vital and almost biological function for humanity. Musicians stand at the border of nature and culture and examine it, tell the truth about these stories and enrich people's lives," said John Schreiner.
Schreiner, 31, married with a newborn son, is the leader and multi-instrumentalist virtuoso of the group simply called Schreiner as in "Schreiner is finer". His reflection on stage is bassist Jay Glaspy.
"I met John at New Life Church in Gainesville shortly after moving here in 2014. My wife and I attended our first service there during the Christmas season, meeting people since we We were new to the area. John was the worship leader at the time and he was playing in the church band," Glaspy said.
"After seeing the band play, I wondered if they needed a bass player. They did it. And after a few years of playing together, we formed Schreiner. Attending this church service was probably the most important thing that happened in my life.
It's not an empty feeling, since Glaspy, 41, is a recently retired Green Beret. He served five combat tours in Afghanistan with special forces and had earned a bronze star for bravery by the time he met Schreiner.
He worked in cybersecurity for a year after his military service, but realized after partnering with Schreiner that he wanted to pursue music full-time.
Today, their three-piece band is a tight unit, with one of four skilled drummers playing with them depending on availability.
John Schreiner
Schreiner grew up in Warrenton; his family moved here when he was 12 years old. It was then that he began to write and perform contemporary Christian music.
"I knew I was going to be a professional musician when I was 9. Music has been the defining feature of my life," he said.
He started college in Minnesota, but later transferred to Lee University in Tennessee, where he earned a degree in vocal music performance. For most of his college years he studied opera and performed in many operatic roles. "I thought for a while that I would pursue opera professionally. I knew I had the chops for it," he said.
He also played in a Christian band called Myrrh, releasing two albums before deciding to switch to country music with the release of his third album.
His eventual evolution to a mix of rock and rhythm and blues came when he realized, "You pursue rock at your peril because of the demands it places on your voice. That's why I found myself between rock and R&B. Those are the juicy genres for me and the hardest," he said.
His musical education led him to want to "become the best singer in the world". He practiced tirelessly during his university years to perfect the quality of his voice and his musical instrument.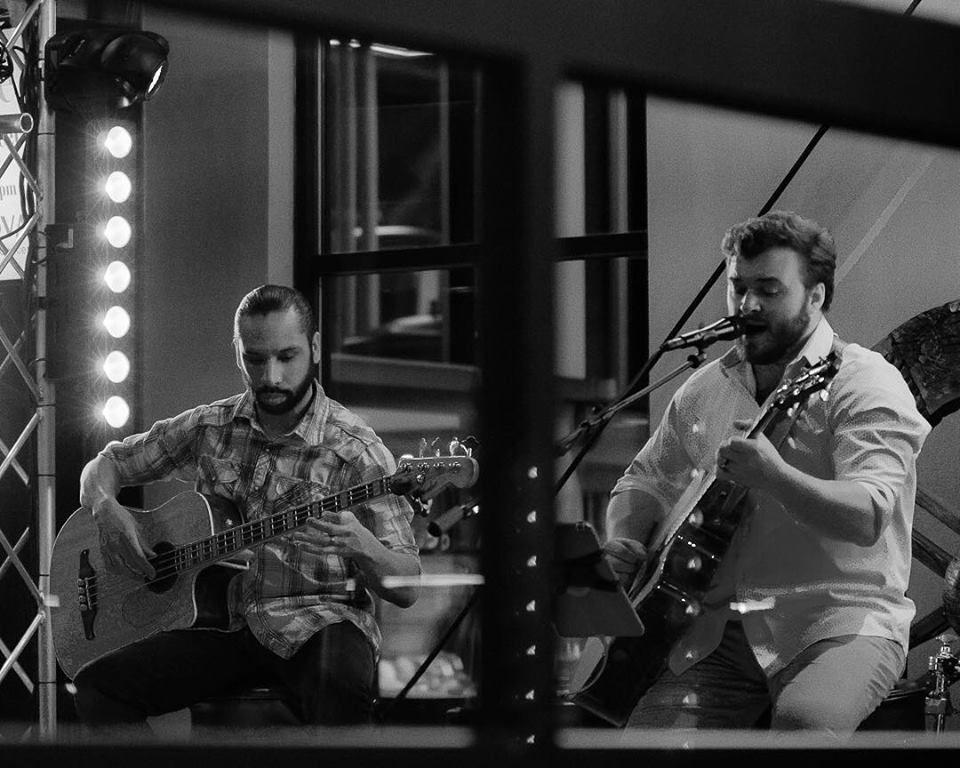 Today he lives in Paris, Virginia, performing 300 shows a year as a solo artist and, increasingly, with his own band. His solo gigs include weekly performances at Mastro's, an upscale steakhouse in the heart of DC. He is also well known for his private party and Fortune 500 corporate performances, including shows at the MGM National Harbor Hotel.
glassy jay
Glaspy grew up in Los Angeles and has been a lifelong music fan. He was a high school athlete and joined the US Army when he was 18. Within three years, he was accepted into the special forces, having met his exacting requirements.
As fate would have it, he joined the elite command just before 9/11 and was deployed soon after with multiple combat tours in Afghanistan. He currently lives in Haymarket with his wife and two children.
Glaspy draws an insightful comparison between a high-caliber musician and a warrior.
"Working with an elite musician like John, I saw the same traits as if I was a member of the special forces. They share a strong work ethic and a relentless desire to master their craft.
"And it never ends. Always looking to improve and improve is the goal in both disciplines," he said. "I took those principles and applied them to my music. Like the military, you find a good teacher and put in the hours to succeed.
One of his must-have books embodying this principle is "The Talent Code: Greatness Isn't Born. It's Grown. Here's How." by Daniel Coyle.
The book says, "We tend to only see the end result when we watch the masters in action. What we don't see is the 10,000 hours of hard work that has gone into that exact moment. We become masters of our lives through the same long-term, step-by-step process."
Schreiner and Glaspy embody these principles every time they take the stage.
"It's a constant job of making a dent in the music industry. John and I work very hard on what we do," Glaspy said.
Schreiner will perform live April 20 at 8:30 p.m. at Uptown Alley in Manassas alongside the release of their debut album, "Kingdom From."
Samples of two of the songs on the album, along with their performance schedule, can be found at www.schreinermusic.com.
Or catch them in a YouTube performance of "Kingdom From"
Watch the video here:
Ideally, you'll be there on April 20 to see in person what might just be the launch of today's next big music story.
For more business and wine stories, visit Hagarty-on-wine.com